Take a look at what our Wildlife & Nature lovers have to say about us!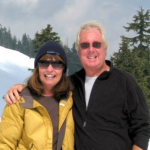 What a lucky person you are to have someone as professional as Saily working in your Company. I decided to use Mumbai Travelers based on your web site information on a purely speculative basis. Right from the beginning the dialogue with Saily was clear and informative. The adventure she organized for my wife and I was wonderful from being collected at Nagpur Airport to our return there. Accommodation interesting and first rate, Gypsy drivers superb, and how she organized the tigers I do not know. Her enthusiasm is boundless and she is such a jolly nice and knowledgeable person to travel with even at 5 am in the morning. Thank you so much for all the arrangements Book My Safari and Mumbai Travelers
Country : Ireland, United Kingdom
Tour : Tadoba Tiger Reserve, India
Hello, A big thank you to the Team and a special one to our leader Saurabh for making this trip such a memorable one. From travel to food, stay and any other requirements by us were well managed and if not available then arranged well in time.
Food was very much like home food, clean and tasty and the kind of ambience we stayed just made our dining experience more enjoyable. Stay experience was good as the rooms were clean and had all the basic facility along with basic luxury like ac included. Best part about the venue, it was very close to safari gates as we could start our safaris on time.
Safaris were very well planned and taken care off by Saurabh. It was really wonderful to watch a young guy like him manage all three jeeps by himself with so much confidence. There is so much to learn from him. With the kind of knowledge he possess about forest and wildlife me and Payal were literally awestruck by his talent and humble behavior.
Being a part of this team and sighting tigers and other wildlife was a real treat for us. We couldn't ask for more.
We are very happy that we were part of whole journey in the wild and wish to travel more and more often with you guys. Thank you so much Saurabh and team for making our trip a very memorable one. Surely will drop by sometime for a cup of chai and a chatting sessions with you fine people. Its always a pleasure meeting people like you. Keep rocking guys, see you soon. God bless.
Country : Mumbai, India
Tour : Bandhavgarh Tiger Reserve, India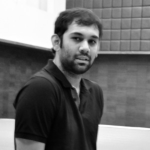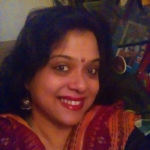 "I rightfully call you new because though I have been to Africa it has always been professional except family. But this time round I have made friends with common interest. I always follow my sons instinct in liking people as he is always with me.I would like to thank all of you for making this experience a memorable one.It has cleared misunderstandings about Indian Jungles that I had. This trip has got me excited to cover all the jungles in India and would surely do this as and when I can. Saurabh you have been very informative and I have decided to do what you have done with my first time traveller to Africa.My son has had a beautiful experience with all of you, especially Nilesh and Sidhant he considers you people his friends.
So I hope to see some of you if not all on my next trip to Tadoba in May.

Country : Mumbai, India
Tour : Tadoba Tiger Reserve, India
The trip was pretty well organized and all our needs were taken care of. It was my first safari and it was so good that I will make sure it's not the last! Jogi's on-the-spot call to shift to core safari was fruitful. I used to avoid going with tour groups since most of them are rigid and don't take the effort to make last minute changes. But I like the flexibility that your group provide. This was my third trip with you guys and first one without any friend/family. So far the journey has been great and hence, I have applied for lifetime membership too. Thanks much! 
Country : Mumbai, India
Tour : Tadoba Tiger Reserve, India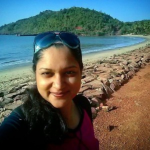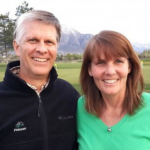 This was an absolutely wonderful trip that we took and I loved Sopa lodge we stayed at, it was wonderful. The animals were right there in the grounds of the hotel lodge, with lots of giraffes and zebras and even the hippos at night. It was just a wonderful, kind of magical place to be. And food was terrific, then when we got to Masai Mara camp, the sightings of the cats were the best of all, I have been on 3 other long term safaris in Africa through the Kruger park and one to another park outside Durban and have never seen as many cats, as we saw here and everyday. We saw multiple lions and cheetahs as well so it was excellent from the standpoint. The migration was something i have never witnessed before, to see 100's and thousand and lakhs of wildebeests and zebras and bucks running across the range and migrating was truly awesome. All in all, top notch wonderful experience. One more thing, I'm not a photographer, my wife is a photographer and Jogi taught us some simple things and that made my pictures even better. Just talking about how much you create bokeh in front of the picture and then balancing it and then doing lighting and post processing, I don't know that all because am not into it but simply setting up the shots, it was very helpful to make my wildlife photography better. So just simple things like that were very helpful even for novices like me. Overall it was a fantastic tour, thanks to Team Book My Safari as well as Mumbai Travelers.

Country : United States
Tour : Masai Mara Triangle, Kenya
Experience was really wonderful, we got to go on 6 trips out into the jungle, forest and we saw tigers on 3 of the 6 experiences and it was quiet amazing to see tigers in the zoo but definitely wanted to come see it in person in wildlife. Food was fabulous and stay was luxurious and had western accommodation so had great time their. I would love to come again. I have to bring my grandchildren next time. Thanks to Team Book My Safari for all the arrangements. All in all 5 star for the tour.
Country : United States
Tour : Bandhavgarh Tiger Reserve, MP, India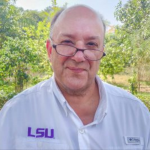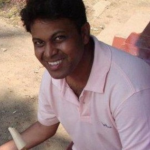 "My Experience has always been a special one !! My recent trip to Jhalana and Sariska has been the most beautiful memory. My dear friend Saurabh took care of everything to ensure I get the experience of the lifetime. With the bottom of my heart, I thank him and whole Team for giving me such marvelous wildlife tours. Looking forward to join you guys on another tour again…Thank you and all the very best in your future projects"
Country : Mumbai, India
Tour : Ranthambore Tiger Reserve, India
First of all just wanna let you know that Jogi has been an amazing host and this is my first trip to Kenya and my first time with Book My Safari and Mumbai Travellers. My first experience with them is pretty amazing and so I was expecting Kenya would be pretty conservative but it's not just what I really expected, it's awesome it's been amazing so anyway, the accommodations were absolutely fantastic, my favorite was the third place that we stayed, it was kinda cozy. I just normally carry my phone and take pictures but this trip has been amazing, Jogi has been very inspiring and I have really learnt a lot and I was not really attentive in the beginning of photography sessions. Also my favorite sighting is specially the cheetahs, the cheetahs were amazing I took close videos of cheetahs just running next to us and near the jeep, it was pretty amazing. Also a really important thing of mine from the trip was visiting the tribe in Masai its been very inspiring and it looks like they have been liking the culture also we got to experience their housesIts been a wonderful trip and my favorite part was making this special bracelet for my fiance from the blacksmith, definitely i am doing another trip with this team, they really rock man!!
Country : Mumbai, India
Tour : Masai Mara Triangle, Kenya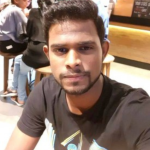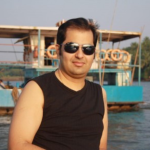 This was one of the best experience in my life. The arrangements were really great. The entire group was amazing and i found new friends which was special. The tour leaders Viraj & Prasad are amongst the best. Their knowledge about wild life and photography is great and they are very cooperative. Surely looking forward for many more tours with Book My Safari…Thanks a lot

Country : Mumbai, India
Tour : Tadoba Tiger Reserve, India
[contact-form-7 id="640" title="REVIEW PAGE"]